Huron Valley Guns offers classes and instruction to provide you with the latest firearms knowledge and training techniques. Whether your goal is learning basic firearms safety, advancing your shooting skills, or training for self-defense. Our instructors will successfully guide you with the following courses:
 

CLASSES Available at Huron Valley Guns

Click the plus [+] sign to view details and "Sign-Up" button for that class
Range Master/Chief Instructor - Rick Holme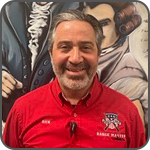 Rick is a retired Law Enforcement veteran having worked for the Wayne County Sheriff's Office for 21 years. He spent the majority of his career working in the Narcotics Section in the City of Detroit. He worked on multiple Federal Task Forces as an investigator and as a sergeant and team leader. Promoted to Lieutenant, Rick was assigned to the uniformed Road Patrol Division and was appointed as the Tactical Commander of the department Special Response Team (SRT or SWAT). You may have seen Rick and the Wayne County Sheriff's SRT on multiple episodes of "Secret Ops" on Court TV. Rick maintained his position as the Tactical Commander up until his retirement in 2008.
Rick has been teaching pistol marksmanship for the last 12 years as well as Concealed Pistol License classes. He holds NRA certifications as a Pistol Instructor, Personal Protection in the Home instructor and a certification as a Chief Range Safety Officer.
Rick has been married for 28 years to his beautiful wife Andrea. They have three children that all grew up in and attended school in Hartland.